How It Works
As a home services franchise or business owner, do you know what sales reps are talking about with homeowners in sales appointments? So often, contractors and franchises do not know this answer.
Why is it important? Because optimizing the sales appointment will lead to more consistent revenue, bigger projects and better salespeople.
SolutionView brings a consistent sales approach to home services companies and franchises through training and technology.
So, how does it actually work in a real world appointment?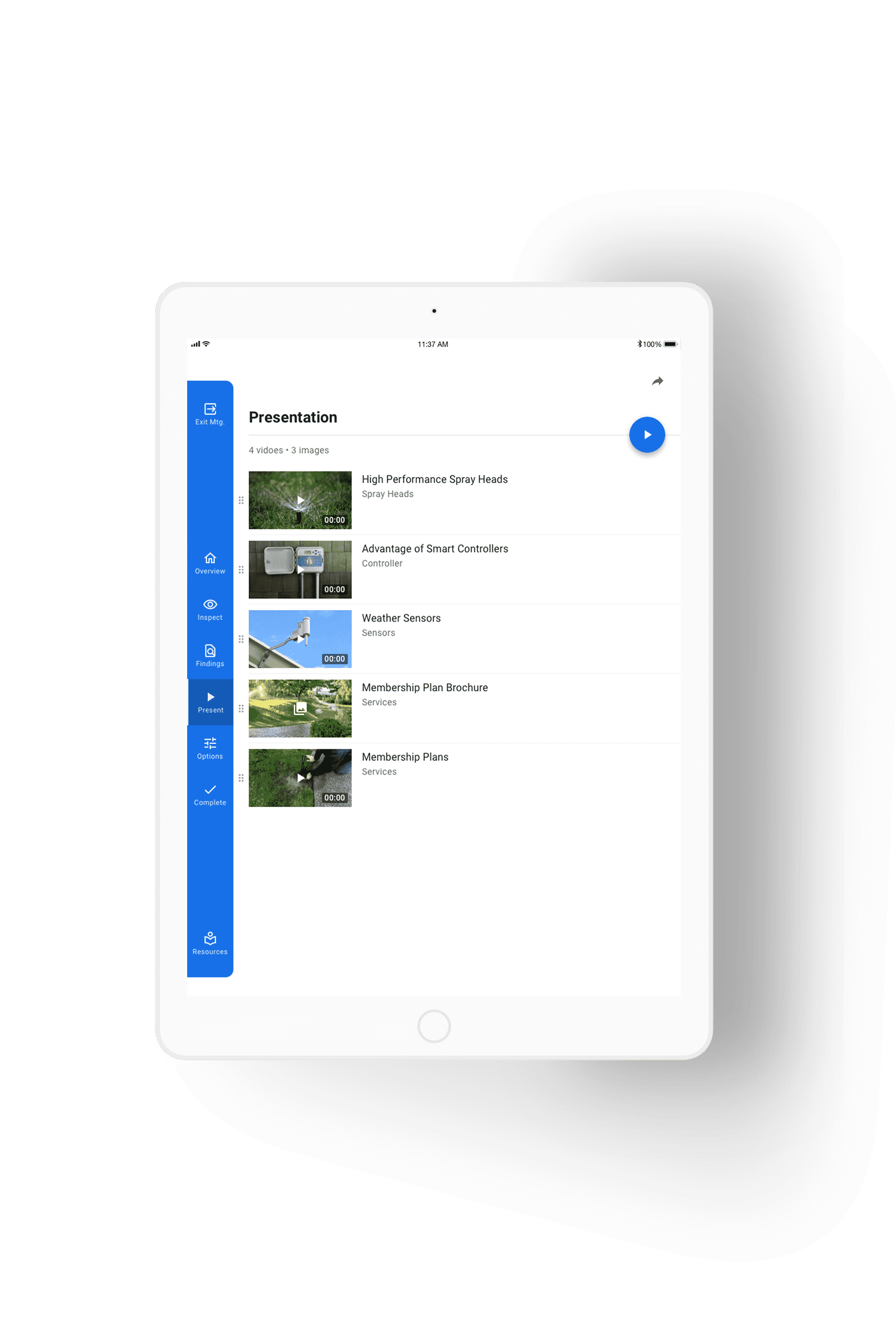 Instead of limiting the scope of a sales or service appointment to the homeowner request, SolutionView trains contractors to conduct a full inspection each time and educate the homeowner on their findings. After all, how can a homeowner make the best decision if they aren't even aware of the options? To learn more about SolutionView's specific features, check out our features section. 
In working with thousands of home services business owners, franchises, sales and service reps, we found the following:
Residential Contractors Need Help Upselling and Cross-Selling – Many contractors dread the sales process because they feel pressure to upsell. SolutionView trains contractors on how to put the homeowner at the center of everything they do and add value as opposed to upselling or cross-selling. With a little education about their project, the homeowner is able to choose a project that will truly solve all of their needs.
If You Lose Out on Sales to Price Shopping, You're Doing It Wrong – Residential contractors often think they need to price themselves lower than the competition to win jobs. This should be a contracting business owner's last resort. Through sales coaching and technology, SolutionView helps sales and service reps consistently prove they are the right partner for the homeowner. This allows businesses to price their services profitably, instead of driving down margins.
Home Services Businesses Miss a LOT Sales and They Don't Even Know It –It a common mindset for residential contractors that they will only close a small fraction of the sales appointments they run. In fact, according to residential contractor marketplace HomeAdvisor, at least two of every three sales calls will not sell.
We're here to tell you MORE IS POSSIBLE. We help home services businesses achieve closing rates of 50 percent or more through training and technology. You might not be able to help every homeowner, but accepting a lesser closing rate is letting a lot of potential customers slip through the cracks.