Features
As a contractor, you just know when your tools are designed and built by people who actually use them.
You don't have to fight them; they just work—the same way, every time. The same goes for sales software. You want something that will simplify and standardize the appointment, so every customer has a positive experience—the same way, every time.
Let's take a quick look at the features that make SolutionView the better choice for your company.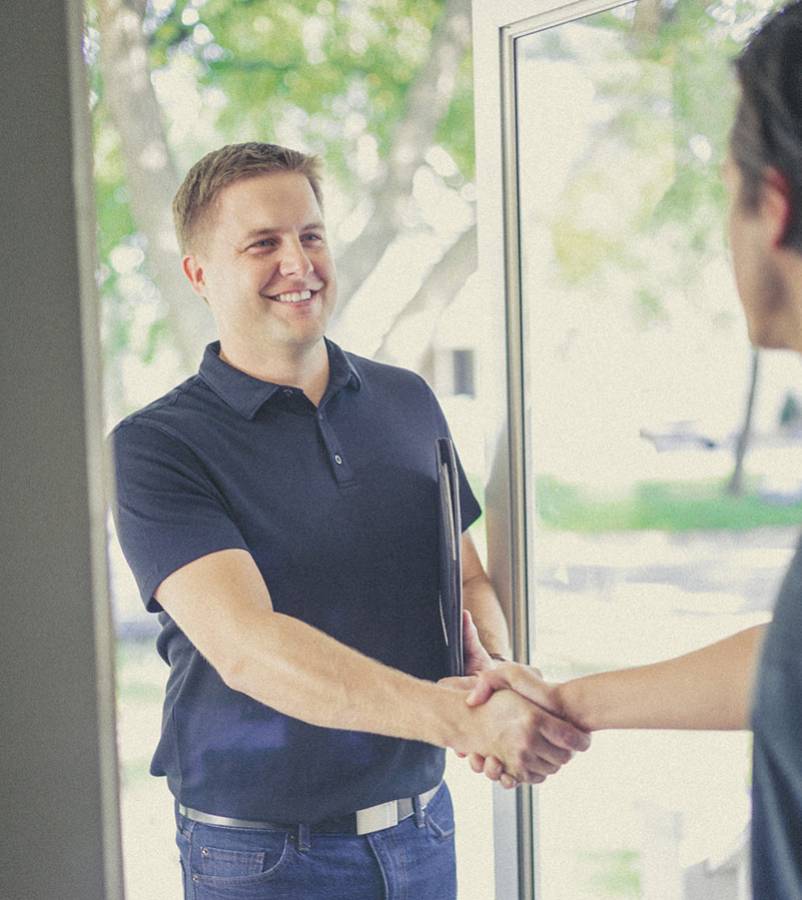 For the Sales/Service Rep
Homeowner Education – SolutionView helps walk the customer through the causes of their problems, so they can understand why you're recommending the full suite of solutions your company offers.
Product Automation – Products can be triggered automatically by responses to the inspection list. For example, a user can input the length and width, then SolutionView will generate the total square footage and add the preferred product with the final quantity. 
Findings and Presentation – Once the inspection is complete, the findings specific to that customer's home is presented using photos taken during the appointment and then the sales rep presents using video, PDF, or slideshow presentations.
Tiered Options and Right-Sizing – SolutionView provides three tiered options for the homeowner and right-sizes the project with our one-of-a-kind options page featuring real-time pricing adjustments.
Professional Proposal – After the presentation, the homeowner is presented with a professional branded proposal and payment can be taken. If you use a CRM, SolutionView can send all your appointment data there when completed.